Skip to Content
Sports Physiotherapy in Edmonton, AB
Sports Injuries Require Immediate Treatment
Participating on sports teams and keeping up with regular exercise are both excellent ways to meet friends, have fun, and stay in shape. However, there's always a risk of injury while playing sports or finishing up your gym session. It's crucial to recognize the signs of a sports injury and know where to go if you begin having symptoms. Pleasantview Physiotherapy is Edmonton, AB's go-to for all kinds of chronic pain and injury treatments. If you've recently been injured while playing sports or working out, schedule an appointment with a member of our team. We'll listen to your concerns and create a recovery plan unique to you.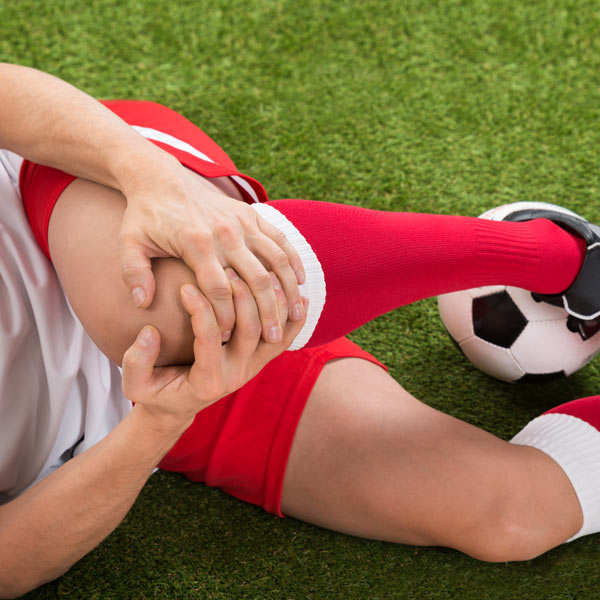 What Can Cause a Sports Injury?
Any number of things could cause a sports injury. Our physiotherapy team believes that patient education is central to continued health, so we want to make sure you're familiar with all the most common ways these injuries occur. Find some common causes of sports injuries below:
Aggressive movements
Repetitive motion
Rolling ankles while running
Lifting too-heavy weights
Falls
Direct hits to a part of the body
Get Familiar with the Symptoms of a Sports Injury
How do you know when your injury is serious? After all, many athletes and coaches think that "walking it off" is a good solution to minor injuries. If you have any suspicion that your injury might be severe, don't hesitate to see your primary care doctor or visit a physiotherapy clinic in Edmonton. Look for the following symptoms of a serious injury:
Swelling
Tenderness
Sudden pain
Weakness in the limbs
Visible signs of injury (i.e., out of place bone or joint, blood)
Inability to move a joint
Inability to put weight on a leg, ankle, etc.
Dull aches during rest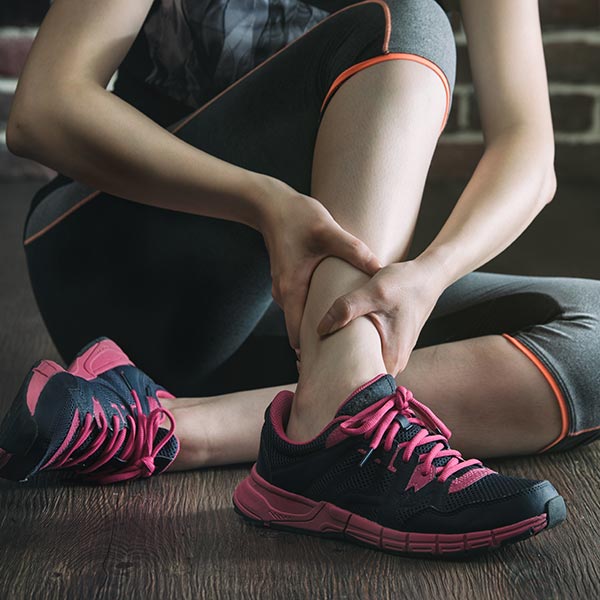 Sports Injury Is a Broad Category
The term "sports injury" is deliberately broad. The category consists of any injury you get while playing sports, exercising at the gym, or doing an at-home workout. Even if you've been playing or exercising regularly for years, you may still be susceptible to an injury. The team at Pleasantview Physiotherapy can address a wide range of sports injuries, including the following:
Neck and back strain
Ankle sprains and fractures
Contusions
Knee strains (ACL and MCL)
Wrist and hand sprains and fractures
Shoulder and rotator cuff strains
Dislocated shoulder
Acromioclavicular (AC) joint separation
Explore Your Treatment Options
Because injuries are so varied, treatment for sports injuries will look different for everyone. At Pleasantview Physiotherapy, we strive to offer a wide range of approaches. We'll begin with patient education and ensure that you know everything about your condition and what to expect when treatment starts. Some treatment options we provide include:
Manual Therapy: We use manual therapy to mobilize and manipulate soft tissue. This technique is very effective at restoring joint function and alleviating chronic pain.
Exercise Programs: While it may seem counterintuitive, exercise can play a major role in recovering from a sports injury. Our team will help you create an exercise regimen that aids in the recovery process but also avoids additional pain.
Intramuscular Stimulation (IMS) and Acupuncture: These treatments have long been shown to be effective at reducing pain, stiffness, and spasms. We may pair one of these approaches with another treatment.
Electrical Modalities: Our team uses transcutaneous electrical nerve stimulation (TENS) and other techniques to decrease pain and inflammation. With less discomfort to deal with, our patients can return to their daily activities sooner.
Massage Therapy: Massages are known for their effectiveness in reducing pain and stress. We recommend massage therapy for patients who are looking to eliminate stiffness and muscle spasms.
How Physiotherapy Can Help You Recover
It's always a good idea to go through recovery with a trained professional. The team at Pleasantview Physiotherapy is dedicated to helping you create a streamlined recovery process with minimal stress. Rather than trying recovery techniques on your own, we can recommend tried-and-true approaches with lots of evidence to back them up. We can help you adapt your exercise regimen and overall lifestyle to accommodate your treatment. Plus, you'll learn all about preventing future sports injuries.
Contact Our Team Today
Don't resign yourself to living with pain. It's never advisable to continue playing sports and working out when you're injured, so visit us to get the help you need as soon as possible. We want to help you get back on the field—healthy and ready to play again! Get in touch with us to make your appointment.
What Would Your Life Look Like Without Pain?