Skip to Content
Sports Injury Treatment in Edmonton
Pleasantview Physiotherapy Clinic Treats Sports Injuries
Sports injuries are incredibly common, and Pleasantview Physiotherapy Clinic has helped thousands of patients in Edmonton, AB recover from the pain and stay active. You could be eight years old with an injury from soccer or in your nineties with a sprained ankle from yoga or golf. We make sure you get the treatment you need to return to your sport quickly and safely. Our professionally trained staff is ready to assist you with a complete therapy package. This includes a detailed assessment of your injuries and a custom-created rehabilitation program. Through treatment, we strive to reduce your pain and help you regain your normal range, flexibility, and strength. Our treatment will also help prevent your injury from reoccurring.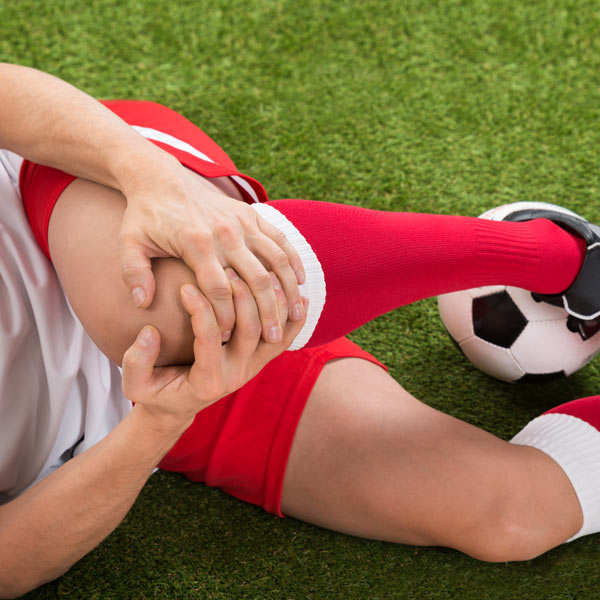 Types of Sports Injuries
Our therapists have extensive training and education in sports injuries and their rehabilitation, and we have a fully equipped gym to help you achieve this goal. We've treated many types of sports injuries, and some common cases include the following:
Ankle Sprains and Fractures
Contusions
Knee Strains, including ACL & MCL Strains, and Repair
Wrist and Hand Sprains and Fractures
Shoulder and Rotator Cuff Strains
Shoulder Dislocations/Acromioclavicular (AC) Joint Separations
Treatment Options Available by Our Therapists
Pleasantview Physiotherapy Clinic offers a variety of treatment options for sports injuries. Some of them include the following:
Patient Education
Educating patients on their problems and the necessary treatment is the most important step of recovery. This allows patients to fully participate in their rehabilitation.
Manual Therapy
This treatment includes mobilization, and manipulation of the soft tissue massage, which is very successful in restoring joint function and reducing pain.
We tailor these programs to a patient's specific problem and sport. Our goal is for patients to stay active following their injury and fully participate in the recovery process to avoid chronic pain that results from stiffness.
These treatments can be effective at reducing pain, stiffness, and spasms.
Electrical Modalities
We use transcutaneous electrical nerve stimulation (TENS), electrical muscle stimulation (EMS), interferential current (IFC), low-power laser treatment, and ultrasound to help patients return to daily activities with decreased pain and tissue inflammation.
Massage helps to relieve pain, stiffness, and spasms.
Visit Our Edmonton, AB Location for Treatment
Don't let your game or your daily life suffer from a sports injury. Get the professional help you need at Pleasantview Physiotherapy Clinic, and restore your physical abilities to their optimal levels.
What Would Your Life Look Like Without Pain?