Skip to Content
Massage Therapy in Edmonton, AB
Find Out How Massage Therapy Can Benefit You
Massage therapy is more than just a relaxation technique. Getting massages from trained therapists can make an enormous impact on your health, both physical and mental. At Pleasantview Physiotherapy, we're committed to providing exceptional massage therapy that helps our patients live pain-free life. We're always keeping up with new developments in the field, and we've honed our skills in some of the most sought-after techniques. Our team provides everything from deep tissue massages to Swedish massages, and we'll recommend the technique that best meets your needs. Get in touch with our Edmonton, AB clinic to make your appointment.
What Is Massage Therapy?
Massage therapy is a treatment that manipulates the tissue in your body using pressure and movement. It can affect the muscle, connective tissue, ligaments, and skin. Many patients report less pain and fewer uncomfortable symptoms after a session with an experienced massage therapist.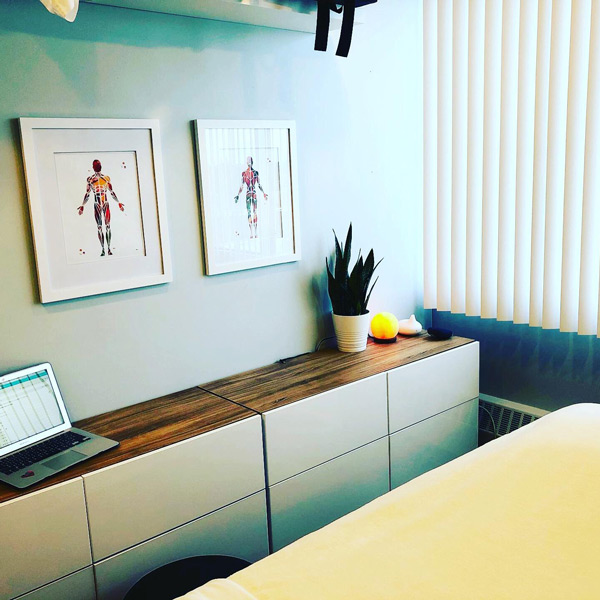 The Importance of Massage Treatments
Regular massages can do wonders for the body. Not only is massage a great way to relieve the stresses of the day, but they also come with plenty of health benefits. At Pleasantview Physiotherapy, we want you to get the most out of your massage sessions. Our trained therapists are here to help you reap all the following benefits:
Reduced stress
Relaxed muscles
Improved immune system
Fewer muscle spasms
Better joint flexibility
Overall relaxation
Relief from tension headaches
Reduced pain and swelling
Less visible scar tissue
Improved posture
Learn More About Our Treatment Program
The team at Pleasantview Physiotherapy wants to help you take full advantage of massage therapy. Our treatment program is uniquely designed to cater to our patient's specific needs. We'll customize your massage therapy based on your circumstances and make sure you get the personalized attention you deserve. Our patients often follow this three-component treatment program:
The Initial Visit: During your visit, you'll get your first massage done by our highly-skilled massage therapists. We'll learn more about your medical history and health concerns. The therapist will ask you specific questions in order to develop a treatment plan.
Creating the Plan: Now that we understand your situation, we'll get to work on making a treatment plan for you. Each program is tailored to the patient's unique goals and concerns.
Getting Started: Once we've finalized your treatment plan, we might use a variety of techniques to help you meet your health goals. Our priority is to help you return to normal activities as soon as possible.
Schedule an Appointment with a Massage Therapist Today
If you're struggling with chronic pain or excessive stress, Pleasantview Physiotherapy is here for you. We believe you deserve to live a life free of pain, and our massage therapists want to help improve your mobility, flexibility, and quality of life. Our team will work with you to better understand your condition and properly meet your needs. Over the years, we've worked with numerous patients from Edmonton and the surrounding communities, and we'd be glad to help you as well. Contact us today for more information on our massage therapy programs.
What Would Your Life Look Like Without Pain?