Skip to Content
Hip Massage Therapy in Edmonton
Massage Therapy in Edmonton, AB
Massage therapy helps to restore and maintain optimal health and pain-free function of the body. It is an effective approach to pain management and rehabilitation. Our registered massage therapist practices many different techniques, including Deep Tissue (therapeutic) and Swedish massage. Both work best when the goal is rapid recovery from injury. Massage Therapy is effective in treating and providing relief for a wide range of conditions such as whiplash, chronic stress/fatigue, back pain and discomfort, tendonitis, bursitis, sciatica, sprains/strains, and athletic injuries.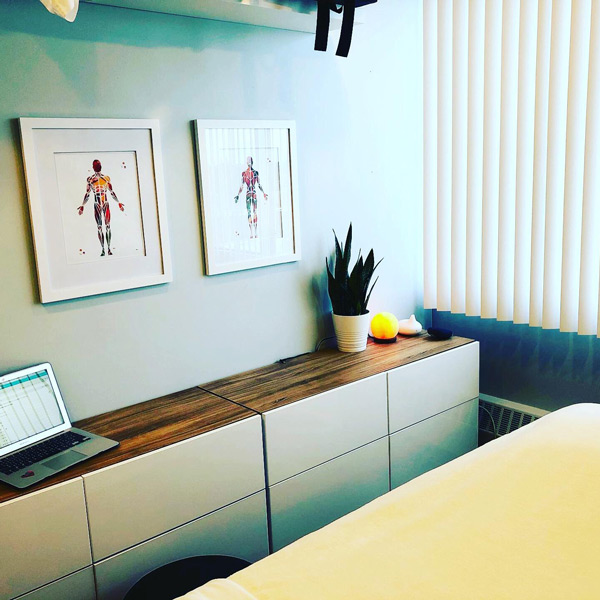 Goals
Relieves muscle spasms
Increases joint and limb flexibility and range of motion
Increases ease and efficiency of movement
Relieves points of tension and overall stress; inducing relaxation
Relieves tension-related headaches
Promotes faster healing of soft tissue injuries, such as pulled muscles and sprained ligaments'
Reduces pain and swelling related to injuries
Reduces the formation of scar tissue following soft tissue injuries
Improves posture by changing tension patterns that affect posture
Reduces emotional or physical stress and promotes feelings of well being
Program Components
On the patient's first visit, the massage therapist will assess their needs by taking a medical history, listening to their concerns and discerning any other factors that may be contributing to the problem. With this information, the therapist will develop a treatment plan with the patient and begin the massage. The goal is to assist the individual in returning to their normal activities as quickly as possible.
What Would Your Life Look Like Without Pain?