Skip to Content
Our Physiotherapy Exercise Programs in Edmonton, AB
Get Customized Exercise Programs at Pleasantview Physiotherapy Clinic
Exercise plays an integral role in a well-rounded physical therapy program. Pleasantview Physiotherapy Clinic's team of therapists have extensive training to support your development, including post-graduate courses in exercise therapy. With our training and experience, we offer patients in Edmonton, AB help for their fitness and physical problems through customized exercise programs. You may have an irritating chronic physical problem that affects your daily life, or your problem may be sports-specific. Maybe you wish to make improvements to your overall fitness level. We design programs specific to each patient's needs. Daily exercise can help you manage your physical problems and make life more comfortable. Our physical therapists will keep you at your peak potential by assessing your problems and designing a complete exercise program for you to do at home.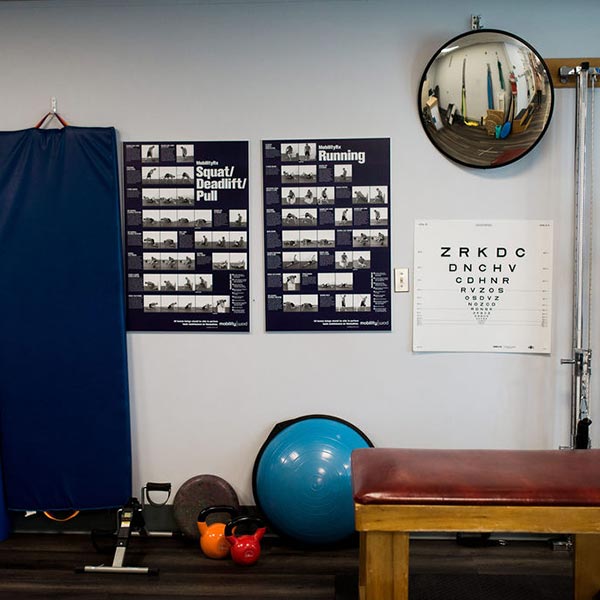 Tailored Programs to Meet Your Fitness Goals
Each program we design for patients is tailored to their needs and lifestyle to ensure the best possible results. During your customized exercise program, we focus on exercises that build you to your optimal strength and endurance. Our trained therapists have assisted and supported countless patients with their physical fitness needs We strive to make sure the regimen we assign each patient to addresses their weak points and develops their overall physical performance. When engaged in a custom program at our facility, you can rely on cutting-edge technology and a fully trained team of therapists to help you meet your goals.
Our Exercise Programs Can Include Any of the Following
Stretching
Muscle Strengthening
Stability Exercises
Range-of-Motion Exercise
Cardiovascular Conditioning
General Work Conditioning
Helping Edmonton, AB Stay in Good Shape
Enjoy better health and fitness with a daily exercise routine customized to your needs and lifestyle. Pleasantview Physiotherapy Clinic wants to help you reach your best fitness with a customized program that builds your strength, flexibility, and endurance.
What Would Your Life Look Like Without Pain?