Skip to Content
RAPID NeuroFascial Reset in Edmonton, AB
What Is RAPID NeuroFascial Reset?
RAPID NeuroFascial Reset is a manual therapy technique that heavily features client movement. Though many painful conditions appear to have a gradual onset, they are often the byproduct of an old, possibly minor, injury that did not fully heal. These leftovers from the healing process often severely affect the central nervous system, causing pain and dysfunction. At Pleasantview Physiotherapy in Edmonton, AB, we utilize the movement-based RAPID NeuroFascial Reset to down-regulate an overstimulated central nervous system, which reduces tissue tension and increases blood flow to flush out the old leftovers of inflammation. This reduces central nervous system sensitivity, therefore reducing pain. Simply put, RAPID NeuroFascial Reset addresses dysfunctional nerve endings to reduce tissue tension and pain and place the body in a relaxed state.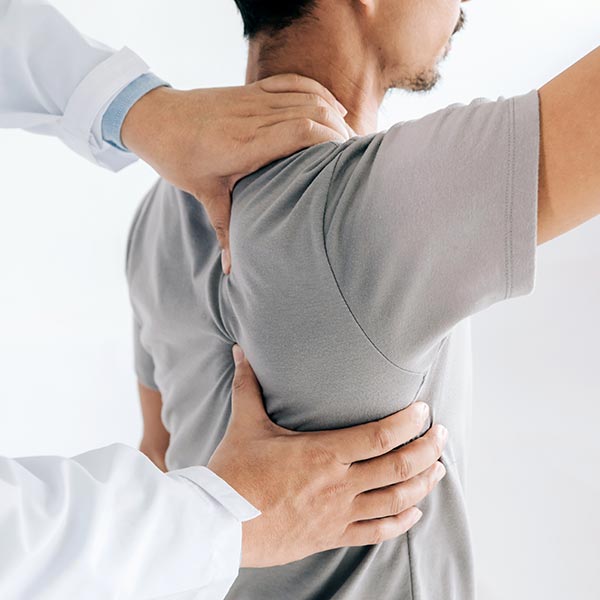 What Can RAPID NeuroFascial Reset Treat?
RAPID NeuroFascial Reset can be applied to a variety of musculoskeletal issues. Sciatica, plantar fasciitis, shin splints, bursitis, frozen shoulder, Baker's cysts, back pain, migraines, TMJ-D, and vertigo can all be treated with NeuroFascial Reset. Migraines, knee and elbow pain, joint issues, and more can be treated with this innovative technique. Get in touch with Pleasantview Physiotherapy today to find out how our experienced team of physiotherapists can use RAPID NeuroFascial Reset to help you treat any of these issues you might be experiencing
What is a RAPID NeuroFascial Reset Session Like?
RAPID NeuroFascial Reset clients at Pleasantview Physiotherapy can expect a lot of hands-on contact from their therapist. Sessions usually consist of the therapist moving their hands across the patient's body for two reasons: evaluation and treatment. First, as the physiotherapist lightly moves their hand across the body, they will assess texture, tightness, range of motion, and a variety of other features. Then, they will apply more pressure as they take corrective measures to rectify the issues identified. This technique allows our physiotherapists to stimulate neurological function and help bring the central nervous system back towards normalcy.
Exceptional NeuroFascial Reset at Pleasantview Physiotherapy
There's a reason we are rated among the best physiotherapist clinics in Edmonton. The exceptional team of fully licensed and registered therapists at Pleasantview Physiotherapy is equipped with more than 100 years of combined experience in client care. Because client recovery comes first, the therapy team is constantly seeking out new and innovative treatment methods as science and technology progress. Over the years, we have seen success story after success story, and the next one can be yours. You can trust our therapy team to execute RAPID NeuroFascial Reset because, at Pleasantview, you are in good hands.
Schedule an Appointment Today
RAPID NeuroFascial Reset might be the key to easing your pain and discomfort. This innovative, movement-based therapy technique could work wonders for your central nervous system and reset your body. Don't hesitate to reach out to Pleasantview Physiotherapy today to see how we can use RAPID to restore normalcy to your body and your life. The physiotherapy team at our Edmonton clinic is looking forward to helping your recovery, so contact us today to set up an initial appointment.
What Would Your Life Look Like Without Pain?