Skip to Content
Shockwave Therapy Services in Edmonton, AB
Benefits of Shockwave Therapy
Have you heard of shockwave therapy treatment? We don't blame you if you're answer is no! While treatments such as massage are relatively well-known, we can't say the same for shockwave therapy. This exciting approach to physiotherapy can go a long way to alleviating chronic pain and making life all the more enjoyable. At Pleasantview Physiotherapy, we're glad to share this technology with our Edmonton, AB patients. We use high-tech devices to generate the proper acoustic waves and promote healing. And the best part? There are virtually no side effects to this innovative treatment! Learn more about how shockwave therapy can improve your life.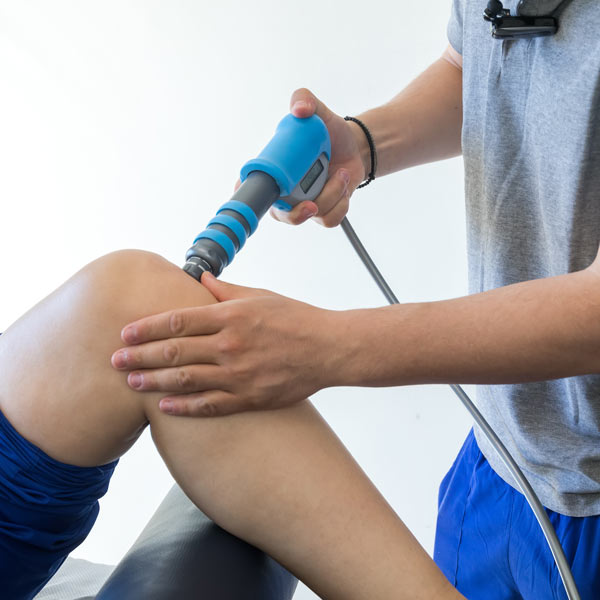 What Is Shockwave Therapy?
Shockwave therapy is a non-invasive way to address bone, tendon, and muscle pain. This effective treatment method uses high-energy mechanical sound waves to send impulses into the affected area, which then trigger the body's natural anti-inflammatory reflexes. Not only does shockwave therapy reduce inflammation, but it also stimulated blood flow and new nerve cell development. Many studies are showing that shockwave therapy is effective on its own, but you can maximize its benefits by combining it with other physiotherapy treatments.
How Does Shockwave Therapy Work?
During your shockwave therapy session, we'll administer acoustic waves to painful areas of your body. The high amplitudes create changes in pressure around the body, thus stimulating the circulation and healing processes. The kinetic energy generated by the waves can penetrate all the way into the soft tissue and help to relieve the chronic pain you've been dealing with. Have more questions about how this advanced procedure works? Our team would be happy to further explain the process. Patient education is one of our top priorities.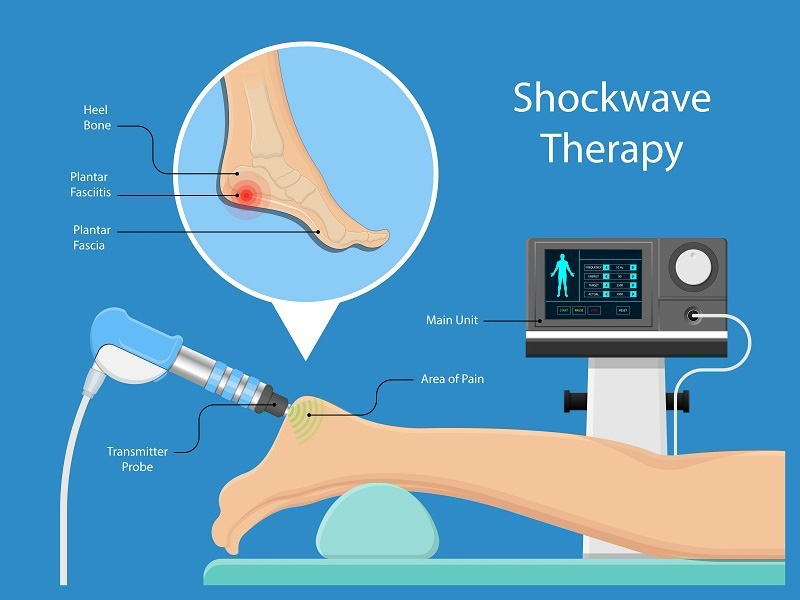 Is Shockwave Therapy Painful?
Good news! Most patients report no pain during or after the procedure. Some patients might experience minor discomfort associated with the waves' pulses. Should you feel any discomfort during shockwave therapy, make sure to let us know. We can adjust the pressure and intensity to your comfort level. Once your session is finished, you won't need any recovery time before getting back to your daily activities.
Conditions We Can Treat
Shockwave therapy is an excellent treatment method for a variety of conditions. Not only is it quick and effective, but it shortens overall recovery time. At Pleasantview Physiotherapy, we're committed to helping as many people as possible live a comfortable life. If you're dealing with any of the following conditions, ask us about the benefits of shockwave therapy:
Tennis elbow
Golfer's elbow
Achilles tendonitis
Frozen shoulder
Rotator cuff calcification and tendonitis
Morton's neuroma
Excessive scar tissue
Plantar fasciitis
Heel spurs
Muscle sprains
Jumper's knee
Shin splints
Cramps
Spasms
Hip bursitis
Bone fractures
Carpal tunnel
Pain associated with a joint replacement
Ask Our Team For More Details
Shockwave therapy is beneficial for many people dealing with chronic pain. If you think this treatment may be right for you, don't hesitate to get in touch with Pleasantview Physiotherapy. We work with numerous Edmonton, AB patients, helping them get a little closer to a pain-free life. Our team will learn more about you and create a plan tailored to your unique needs. We may pair shockwave therapy with a selection of other treatments, depending on your circumstances. Contact us today to schedule an appointment.
What Would Your Life Look Like Without Pain?