Skip to Content
Providing Compression Socks in Edmonton, AB
What Are Compression Socks?
Compression socks, or compression stockings, are socks of various lengths that are designed to gently squeeze the legs a bit more than typical socks. The therapists at Pleasantview Physiotherapy's Edmonton, AB, the clinic might incorporate compression socks into a client's treatment plan to help improve blood flow, treat blood clots, or a variety of other issues. Contact us today to start a conversation with an experienced therapist about how compression socks can help you.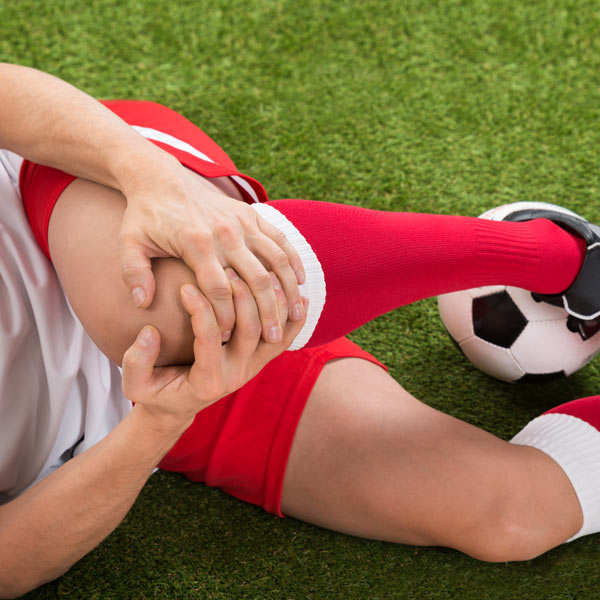 Uses and Benefits of Compression Socks
The key purpose of compression socks is to promote better blood circulation in the legs. Compression stockings are useful in treating a variety of conditions, and they serve as a preventive measure for many others. Among compression socks' most common uses are:
Reducing swelling in the legs
Boosting blood circulation
Easing pain from varicose veins or leg ulcers
Alleviating symptoms associated with deep vein thrombosis and other circulatory issues
If you are experiencing any of these issues, you might need compression socks. Schedule an appointment to speak with a licensed physiotherapist at Pleasantview Physiotherapy's Edmonton clinic.
My Body Is Fine. Can Compression Socks Still Help Me?
Compression stockings are a great way to help prevent circulatory conditions in the future, and they also help with general comfort in many situations. Even if you don't have a circulatory issue, compression socks can still be beneficial for you.
Many people wear compression socks during long flights to lessen the chance of developing blood clots. There is an increased risk of blood clot formation if you sit still for a long time without much leg movement.
Compression socks help prevent conditions like deep vein thrombosis.
Athletes and pregnant women also benefit from wearing compression stockings. Athletes who wear compression socks have noted that their legs feel more energized. They experience less swelling and leg pain associated with ligament and tendon injury, as well as muscle tears, and are therefore able to concentrate more on their performance, giving them a mental edge.
If you frequently spend a lot of time on your feet or sitting down, if you are a frequent flyer, if you are pregnant, or if you are concerned about your circulation, you should consider getting compression socks. Contact us today for knowledge-based advice on which compression socks would be best for you.
How Long Should I Wear My Compression Socks?
The amount of time you should spend on compression socks heavily depends on the reason you are wearing them. If you're wearing them to combat a long-term or chronic health condition, you might need to wear them for the majority of the day. Compression socks are designed to be worn for several hours at a time, and they are most effective when worn that way.
You should, however, consider removing your compression socks before going to bed. They are most useful when worn on upright legs, so when you're lying down, they won't be as effective. They might even cause harm to your legs and the circulatory system because of the heavy levels of compression. You should always remove your compression socks if they are causing you pain.
Compression Socks Treatment at Pleasantview Physiotherapy
There are many questions to be answered before you pick up a pair of compression socks. Which compression level is right for me? How long should I wear them? Do I need graduated or non-embolism compression stockings? It's important to get the right answers to these questions to ensure that you get all the benefits of compression stocking without putting yourself at undue risk. The fully registered and licensed therapy team at Pleasantview Physiotherapy has more than 100 years of combined experience helping people just like you navigate questions like these.
Call Us Today
Getting in touch with us is easy. Visit our Edmonton, AB, clinic or call us today. We are open six days a week to care for your needs because pain or poor circulation shouldn't stop you from living. We put our patients first, and we are happy when our clients thrive. Become your own success story by contacting Pleasantview Physiotherapy today.
What Would Your Life Look Like Without Pain?