Skip to Content
Physiotherapy Services in Edmonton, AB
Pleasantview Physiotherapy's Versatile Therapy Services
Physiotherapy is also known as Physical Therapy. Most injuries can be remedied, and your muscles can be strengthened without surgery. Physiotherapy helps to restore, maintain, and maximize your strength, movement, and function by using methods such as manual therapy, education, personalized exercises, and IMS. Pleasantview Physiotherapy offers a range of physiotherapy treatments to our patients. At our clinic, we approach each new patient with an open mind and devise a personalized plan to attack their condition and restore full functionality to their body and ease pain from their life.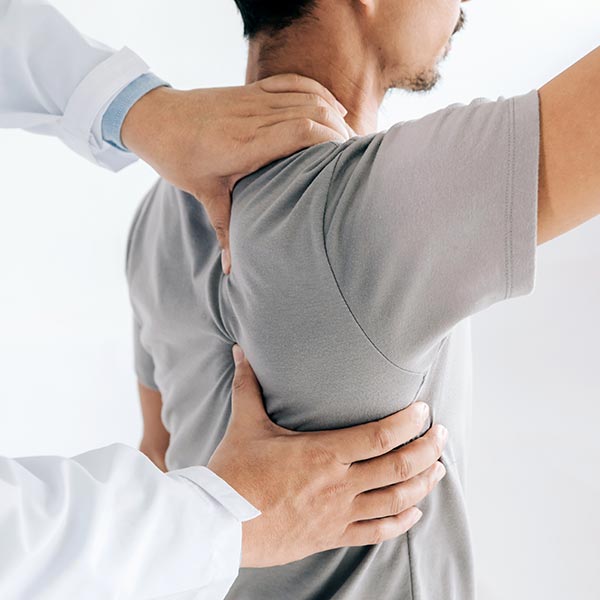 Hands-On Treatments for Effective Healing
Our hands-on approach to physiotherapy is what sets us apart and it's what patients have come to love about Pleasantview Physiotherapy. Each patient is different, no two methodologies will be equally effective. No cookie-cutter recipes here! Our staff uses a wide knowledge of techniques to explore what works best for each patient. This approach allows us to deliver results to our patients, many of whom arrive at our clinic significantly impaired or in considerable pain. Our hands-on physiotherapy techniques include:
Manual Therapy (Joint Mobilization and Manipulation)
Muscle Stretching
Modalities (heat, ice, electrotherapy)
IMS – Intramuscular Stimulation
Massage
Acupuncture
Spinal Traction
Customized Exercise Programs
Intramuscular Stimulation (IMS) Can Help
In addition to manual joint manipulation and physical exercises, Pleasantview Physiotherapy can utilize more innovative therapies to treat the conditions our patients face. IMS is used to treating chronic pain which has not responded to the use of other techniques. During this treatment, the physiotherapist inserts a fine needle into the affected muscles to reduce tight areas (known as trigger points) in the muscle. This reduces pain and dysfunction. IMS is proven safe and effective for many patients. Together, we can determine whether it's right for you.
Custom Orthotics Can Heal Chronic Foot Pain
Patients who suffer from chronic foot conditions require special care to maintain a robust and healthy lifestyle. We use custom orthotics to treat a host of conditions, including plantar fasciitis, Achilles tendonitis, posterior tibialis tendonitis, and hip bursitis, among others. Our team will work with you to provide the correct orthotic device.
Our Clinic Utilizes Professional Massage to Treat Pain
Sometimes, our bodies clench up. Muscles can strain and sprain, and pain can follow. Pleasantview Physiotherapy's experienced registered massage therapists utilize many different treatment techniques to address these issues depending upon the needs of each patient. Massage therapy is a hands-on treatment of soft tissue structures of the body (muscles, connective tissue, tendons, ligaments, and joints).
Vestibular Rehab for Dizziness and Vertigo
Patients who suffer from vertigo and dizziness require specialized care from a physiotherapist to manage and eliminate their symptoms. Fortunately, vestibular rehabilitation is an effective method for doing so. Our physiotherapist, Brianna Bruce, has received advanced training from Emory University in Atlanta, Georgia in this field; which means she is able to custom-design a treatment and home program just for you. These exercise-based programs not only address dizziness and vertigo, but also treat chronic headaches, and blurred vision.
Utilizing Acupuncture to Treat a Variety of Conditions
Our physiotherapists combine knowledge of neurophysiology and pressure points with traditional Chinese acupuncture philosophies to provide relief from numerous conditions. Acupuncture has a proven track record removing symptoms of musculoskeletal disorders. At Pleasantview Physiotherapy, we use our expertise to use acupuncture as a positive force in our patients' lives.
We Use Shockwave Therapy
Sports therapists commonly use shockwave therapy to treat conditions like tennis elbow and plantar fasciitis. Still, the treatment works for non-athletes as well. It uses shockwaves and vibrations to encourage muscle recovery, this energy shock is not electrical. Shockwave therapy is non-invasive, which means there is no downtime and minimal discomfort associated with the treatment method. Our physiotherapists have found success using it to treat a variety of areas, including rotator cuff, hip, food, and patellar tendon (knee), among others.
Contact Pleasantview Physiotherapy Today
Pleasantview Physiotherapy can help you recover from your condition and remove your pain. Physiotherapy possesses terrific possibilities, and we're excited to discover new ways to help our patients. We encourage you to schedule an appointment with one of our committed staff members and learn how it can help you.
What Would Your Life Look Like Without Pain?