Skip to Content
Neck & Back Pain Clinic in Edmonton
In some cases, neck and back pain is a result of repetitive stresses in the workplace, at home, or during recreational activities. It could also be caused by a sprain of the spinal muscles, joints and/or ligaments, postural stresses, arthritis, and pressure on a spinal disc causing disc bulging or herniation.
Neck and back pain are among the most common reasons for physiotherapy visits. Most spinal pain is caused by mechanical disorders of the spine. At Pleasantview Physiotherapy our therapists will assess your spinal injury and educate you as to the nature of your problem.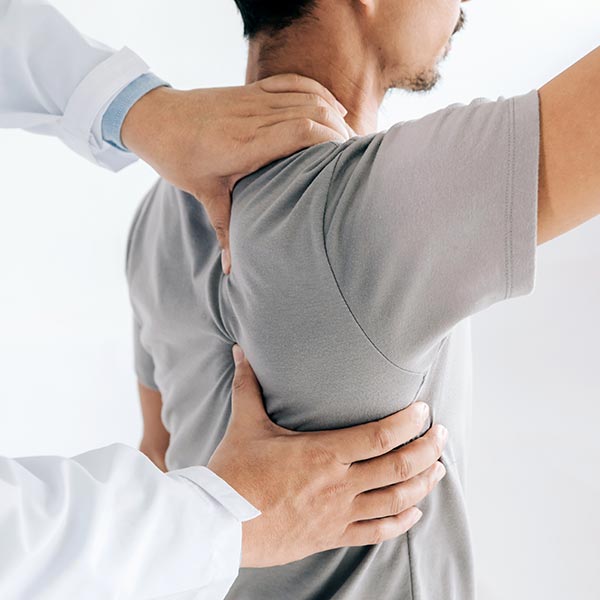 Neck & Back Pain Treatment
Common symptoms can include one or more of the following and they can occur for a variety of reasons:
Stiffness
Muscle pain
Headaches
Back pain
Pain radiating down the arm or leg
Weakness in the arm or leg muscles
Tingling and numbness
Program Goal
Our goals are to develop a treatment program for your spinal problem that will return you to full function as quickly and safely as possible. We have many years of experience treating these problems and the clinic is fully equipped to meet your rehabilitation needs. Some of the treatments, which are evidence-based and effective, are:
Patient Education
We believe that this is the most important aspect of recovery. Educating the patient as to the nature of their problem and the scope of treatment allows the patient to fully participate in the rehabilitation process.
Manual Therapy
This includes soft-tissue massage, mobilizations, and manipulations. It is very successful in reducing pain and restoring spinal mobility.
Programs are tailored made for each individual. Evidence supports early mobilization in people suffering from back pain and a gradual introduction to back exercises for movement and core stability.
Electrical Modalities
Electrical Muscle Stimulation (EMS), Transcutaneous Electrical Nerve Stimulation (TENS), Interferential Current (IFC), Ultrasound, Mechanical Traction, and low-power laser treatment help patients return to their normal daily activities by decreasing pain and tissue inflammation.
Effective relief of pain, spasm and stiffness can be achieved through massage therapy.
It can be very effective in reducing the symptoms of pain, spasm, and stiffness.
What Would Your Life Look Like Without Pain?